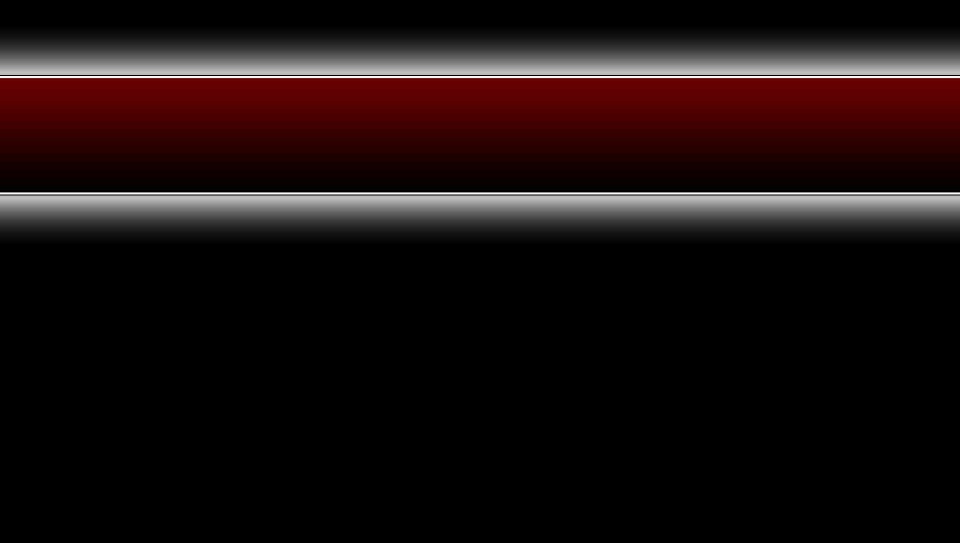 For all your Auto & Truck Painting Needs
Copyright © M Tuttle 2015
We took my 535 Buick engine to the dyno to see what its got!!
First before I start to tell you all what happened I want to take this time to say THANK YOU to Eric Ruge, Mike @ TA Performance, and of course Gary Stinnett for all the fun I had today. Just for the record Mike and Eric worked very close together to help this project come to a speedy end, and with awesome results!
Bolting it down is Eric Ruge from Ruge Automotive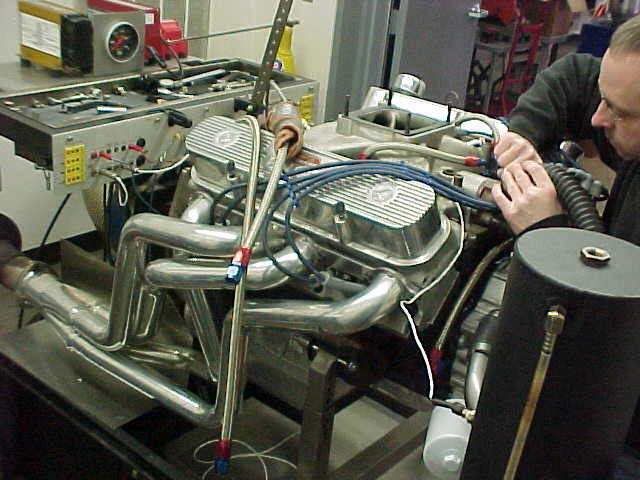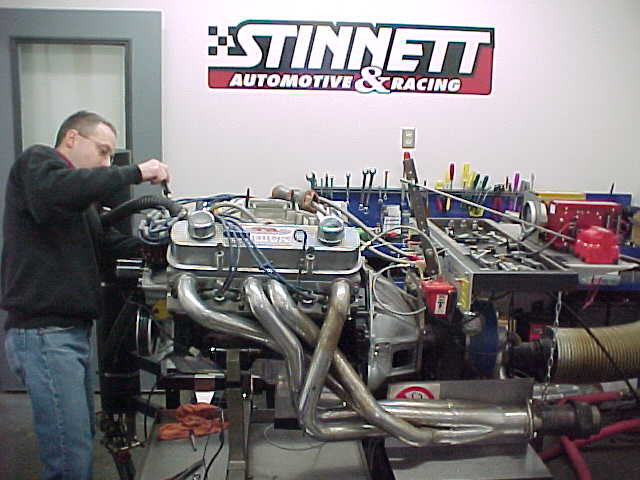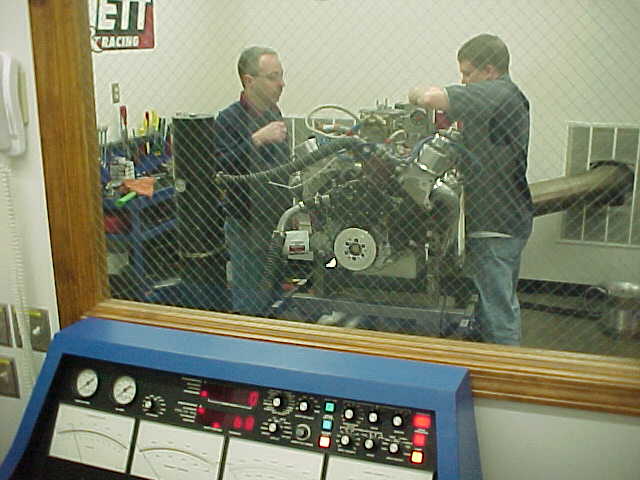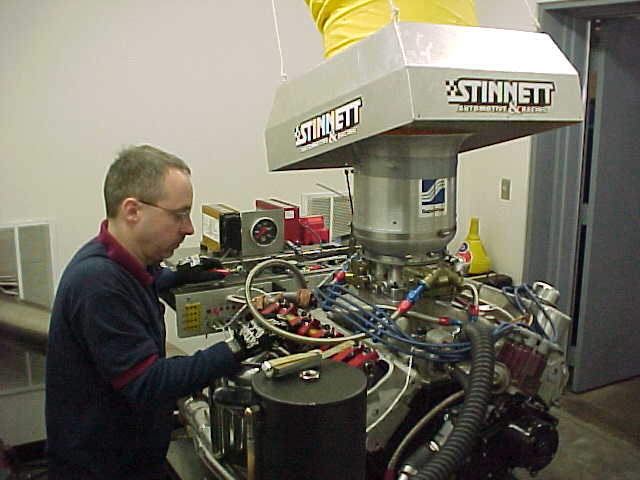 Jason Ruge helping out also works for Stinnett Automotive & Racing
Running the valves after warm up
On the first pull to 6000 he shuts it down and says "oh oh" I was panicked for a second then he says "his dyno was'nt dropping the rpm down like it should for the torque readings. So we stop adjust the dyno to flow more water so it will He kept telling me I cant believe this thing has that much torque at that low of RPM!!! (I can) He also said there was a 555 BBC on the dyno that made that kind of torque but it was at 6000 rpm!!
Anyway the torque reading we got was taking at the very first reading at 4600 rpm and it was on the down side it never went up. So that tells me that my torque should be more at 4500 than at 4600 . (in theory) Then I was shown that even the valve cover vents were robbing me of hp (9 to be exact) I had crankcase pressure bad I guess. Now we also took out the intermediate bleeds on the carb and set the timing (that's right its correct too)
Ok here's the numbers:
4600 rpm 801.9 Torque
6300 rpm 824.6 HP
Ok here is the engine specs
Bore 4.350
Stroke 4.50
Compression 13.92 to 1
JE Pistons, TA Performance solid roller cam 107-109 centerline .638-.637 lift 296-295 Duration
TA Stage 2 Street Eliminators Heads @ 575 lift flow 334.9 cfm @ 28 in (intake) and 243.0 @ 28 in (exhaust)
1050 Holley, Wildcat Intake
load the motor. Actually he did this EVERY SINGLE PULL!!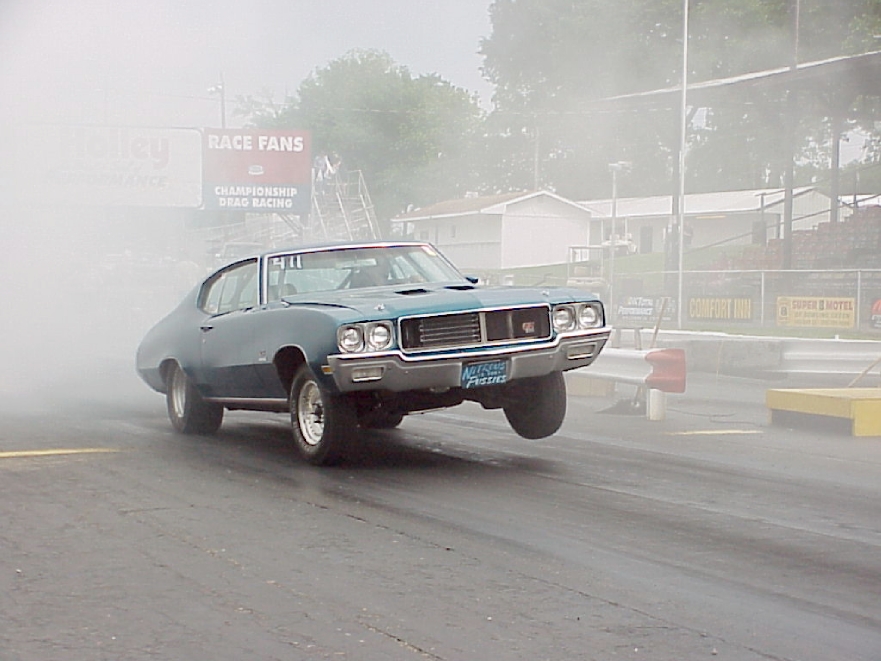 Let the results speak for themselves and yes this is a non-narrowed, full bodied, full interior, street legal GS running thru full exhaust out the back of the car. Best time so far 10.18 @ 135.6 mph.
Bowling Green, Kentucky